First Health Information Service Provider (HISP) certified for Direct Messaging, open Application Programming Interfaces (APIs)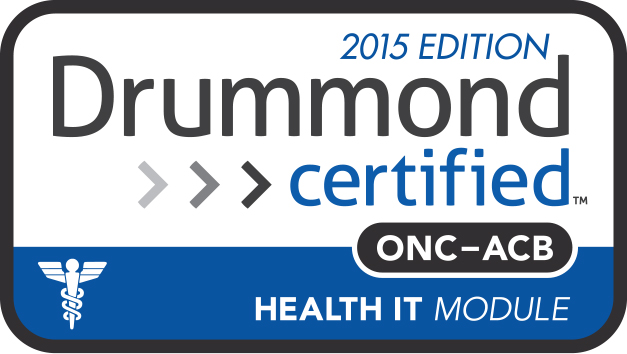 SAN DIEGO, Calif., November 18, 2016 /PRNewswire/ -- EMR Direct, a leading developer of software for the secure exchange of electronic health information, announced today that its Interoperability Engine 2017 software has achieved Office of the National Coordinator for Health Information Technology (ONC-HIT) 2015 Edition Modular Certification via Drummond Group LLC, an Authorized Certification Body (ACB).
"We are pleased to be the first Health IT company and HISP operator to successfully certify to the new (h)(2) criterion," says Julie Maas, CEO of EMR Direct. "Bringing Application Access into the platform simplifies yet another challenging aspect of Health IT certification for our customers." Interoperability Engine's Application Access functionality allows healthcare organizations to easily enable APIs based on the HL7® Fast Healthcare Interoperability Resources (FHIR®) standard. "Direct Messaging and FHIR are essential components of healthcare data interoperability and patient engagement, and are now accessible through this certified product," says Julie.
EMR Direct's powerful integration tools allow Health IT developers to rapidly enable their own products with the Direct Messaging and API functionality offered by Interoperability Engine. EMR Direct software is already integrated into one in three products certified for ONC 2014 Edition Direct Project-related criteria, connecting the customers of those products to over 68,000 healthcare organizations and 1.3 Million Direct addresses nationwide.
EMR Direct Interoperability Engine 2017 Certification Details

This Health IT Module is 2015 Edition compliant and has been certified by an ONC-ACB in accordance with the applicable certification criteria adopted by the Secretary of the U.S. Department of Health and Human Services. This certification does not represent an endorsement by the U.S. Department of Health and Human Services. Criteria certified: 170.315 (d)(1-3, 9); (g)(4-9), and (h)(2). Clinical Quality Measures tested: None. Date Certified: 11/17/2016. Drummond Group Certificate Number: 15.04.04.1397.Inte.17.0.0.161117. Additional certification details
About EMR Direct

EMR Direct is a privately-held company headquartered in San Diego, California, that provides Direct messaging HISP and open API services and the supporting public key infrastructure (PKI) required for secure health information exchange. With the goal of simplifying interoperability and enabling custom workflows, EMR Direct's software is easy to deploy and does not require expensive, one-off, peer-to-peer interfaces. EMR Direct is committed to protecting patient privacy, improving the quality and coordination of care, increasing productivity, and reducing costs.
About Drummond Group LLC

Founded in 1999, Drummond Group LLC is a leader in global software testing and certification and acts as a catalyst to advance and tie together technologies, standards, security and interoperability in vertical industries - health care, financial services, government, pharmaceutical and retail.
Trademark Notice: The Interoperability Engine "gears" logo is a trademark of EMR Direct. HL7 and FHIR are registered trademarks of Health Level Seven International.